Full of creamy Dairy Milk and surrounded by Chocolate Fingers, this no bake Cadburys Chocolate cheesecake is the perfect dessert for chocoholics! Just 15 minutes to prepare and with a super easy chocolate ganache topping, it's absolutely irresistible you'll be making it again and again. The only question is who gets the last chocolate finger biscuit?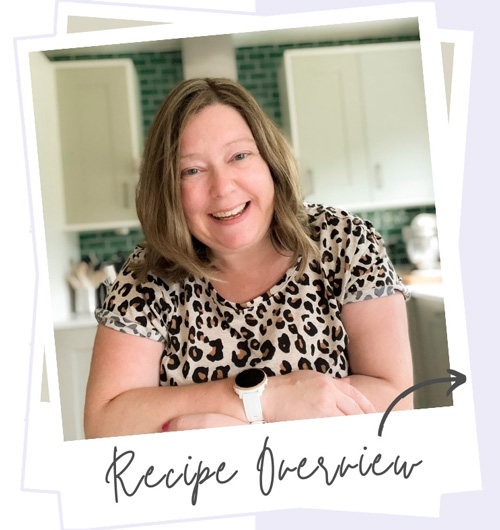 Lou's recipe overview
SKILL: Intermediate
TASTE: Completely and utterly 100% chocolate!
PROS: Absolutely no faffing with water baths
CONS: Everyone wants a slice, be quick!
Calling all chocoholics, THIS is the the cheesecake you've been waiting for!
It's full of Cadburys Dairy Milk chocolate it's surrounded by the most irresistible chocolate finger biscuits ever. Oh yes!
If you're like me and can't stop at just one Cadbury Chocolate Finger? Then you'll want to make sure you stock up before you make this and it's definitely a case of 'one for me, one for the cheesecake'!
I know you guys absolutely my no-bake cheesecakes, especially the any of the ones that include chocolate like the Malteser cheesecake, the Black Forest cheesecake or the Crunchie version. So I thought it was about time that we when for complete chocolate overload.
This piece of chocolate heaven is absolutely show-stopping, so you'll need to get in there quick as if your family is like mine, it will disappear in minutes, if not seconds!
With its buttery shortcake biscuit base, smooth and creamy Cadburys Dairy Milk cheesecake filling and the easiest chocolate ganache you'll ever make – it's no surprise that its become a firm family favourite.
So if that's tickled your chocolate tastebuds, I guess you'll want to know more…
Why this chocolate cheesecake is so good
I get so many questions about my no-bake cheesecake recipes…
How does it set and is it really firm enough?
Does it taste just of cream cheese?
It surely can't be that easy to make?
It definitely can't be as good as baked cheesecake?
Well, let me tell you the easy answer to all of these, and also tell you why you're going to want to make this cheesecake as soon as possible…
It perfectly soft and creamy with a velvety smooth filling
It tastes just like cheesecake and the flavours are endless
It takes less than 15 minutes to make and there's no faffing with water baths
It is just as good as baked cheesecake; in fact, it's better
And it's packed full of chocolate with a thick, buttery biscuit base and that Chocolate Finger crust!
And trust me, once you've nailed the basic method for making the cheesecake filling, you can switch flavours around as much as you like. Simple!
What are Chocolate Fingers?
If you haven't quite worked out, Cadburys Chocolate Fingers are one of my favourite biscuits… probably my biscuit nemesis. There is literally no stopping me when these are in the invincity.
But if you've never come across a chocolate finger before, let me give you a quick tour…
Believe it or not, the humble Chocolate Finger was first introduced in 1897 making it over 100 years old, and it's been a firm favourite since then. Gosh!
The secret are those shortcake finger biscuits that are enrobed in a smooth coating of Cadbury's Dairy Milk. They're perfect for dunking in your tea and one is just never enough.
Although you can't beat the original classic version, you can now get all sorts of flavours including mint chocolate ones which would go perfectly with my Mint Aero cheesecake. Or even the orange chocolate ones with my Chocolate Orange cheesecake.
What you need to make the cheesecake
View my Amazon shopping list with equipment and ingredients
Now as with all my no-bake cheesecakes, you don't need to worry about fancy ingredients and equipment. There's no faffing with gelatin or water baths. They're easy for a reason!
All you need are simple ingredients, basic equipment and 15 minutes to whip everything up in.
Here's what you'll need…
Ingredients
Cadbury Chocolate Fingers – They are the star of the show! They are absolutely perfect for creating an easy and show-stopping crust to your cheesecake.
Shortcake Biscuits – I went with shortcakes for the biscuit base to replicate the centre of the Chocolate Fingers. But if you want to you can use Chocolate Fingers instead here for the maximum chocolate load!
Cadbury Dairy Milk – I love the taste of Dairy Milk; it has to be THE chocolate for this recipe. But if you prefer a different milk chocolate or more chocolatey taste, switch for your preferred brand or a dark chocolate instead. We're also using it for the chocolate ganache.
Butter – To help hold the biscuit crust together.
Full-Fat Cream Cheese – Full-fat is important for the filling set properly and that velvety smooth texture. Use either a block cream cheese or Philadelphia cream cheese and allow it to come up to room temperature, 15 minutes before you use it, to avoid lumps in your filling.
Double or Heavy Cream – Again a high fat content is important to help the cheesecake filling set. If you can't get double or heavy cream, them whipping cream can be used. We'll also use the cream to make the easy ganache too.
Icing or Powdered Sugar – To add a little sweetness; powdered is best as it combines into the filling without causing a gritty or grainy texture that granulated sugar would do.
Recommended ingredients
Equipment
As promised, the equipment that you'll need is just as simple as the ingredients and you'll have everything you need in the cupboard already. So go ahead and grab…
Large mixing bowl
Hand held mixer
8-inch Springform cake pan
I like to use a hand held mixer for speed and ease; but you can use a stand mixer or a balloon whisk to make the cheesecake filling if you prefer.
Recommended equipment
TOP TIP: I highly recommend investing in an angled palette knife for levelling your cheesecake filling. The cranked handle makes it so much easier to get the perfectly smooth top.
How to make Cadburys chocolate cheesecake
Full measurements and instructions can be found on the printable recipe card
The super simple filling and biscuit base are enough to sell this cheesecake to me several times over.
But if you need some extra encouragement, just close your eyes and imagine, the sweet and buttery shortcake biscuit crust, that seriously smooth chocolate cheesecake filling and that extra chocolate hit with those Chocolate Fingers.
Then remember it takes less than 15 minutes to make. So what are you waiting for? Let's go…
The Biscuit Base and Crust
Let's start with, in my opinion, the best part of cheesecake – the biscuit crust!
For this cheesecake, I'm using Cadbury Chocolate Fingers to line the sides of the cheesecake. So first off, place these around the inside edge of the springform pan.
Next crush the shortcake biscuits as fine as you can either using a food processor or in a Ziploc bag with a rolling pin. Then add the melted butter and mix everything together until the mixture looks like wet sand.
Press the crumb mixture into the bottom of a springform pan, making sure to take it up to Chocolate Finger edge, then smooth with the back of a spoon.
Pop the base in the fridge to chill and firm up, for 30 minutes to an hour.
See how simple was that?
The Chocolate Filling
While the cheesecake base is chilling, make filling. It will take less than 15 minutes so there's time to grab a quick cuppa as well!
First up melt the Dairy Milk chocolate either in a bowl over a pan of simmering water, or in the microwave in 30 second blasts. Pop the melted chocolate to the side to cool.
Then in a large mixing bowl, add the cream cheese and icing sugar, and gently mix together. Be careful not to overbeat as the cream cheese will slacken and the filling will not set.
Next, add the cream and beat again. The cream will thicken into soft peaks, and the filling will look and feel heavier; but smooth enough to spread easily.
Add the melted chocolate and stir through until everything is well combined. Then you're ready, layer the filling on to the chilled base, and pop back in the fridge to set overnight.
HOW IT SETS: This Cadburys chocolate cheesecake does not contain gelatin and uses full-fat cream cheese and double/heavy cream to set the filling. Some recipes suggest gelatine, but I prefer the simplicity of this recipe and the smooth and creamy texture it gives the cheesecake
The Chocolate Ganache
When your cheesecake is set, it's ready to add the final chocolate layer.
To make this simple chocolate ganache, add the chocolate into a heatproof bowl. Then gently heat the cream in a small saucepan over a low heat until it begins to simmer.
Pour the warm cream over the chocolate and stir together until completely melted. Allow the ganache to cool before pouring over the top, then pop back in the fridge for a final chill.
You can save some of the chocolate ganache for drizzling over when you serve!
Step by step live video
Top tips for Cadburys chocolate cheesecake
I can't tell you enough how super simple this recipe is; heck I'll tell you again. It's super simple!
And to make sure you ace it every time, here are my top tips for making the best chocolate cheesecake ever…
Use a springform cake pan – This is my ultimate tip for getting the prettiest cheesecake. Have you ever tried to get a cheesecake out of a normal cake pan? It makes such a mess. I highly recommend investing in a springform cake pan which means you can remove the outer ring and leave the cheesecake intact. Check out the video for how to get your cheesecake out.
Make sure to fully crush the biscuits – To get a firm, solid biscuit crust, that doesn't fall apart, crush the cookies with a food processor. You are looking for a fine sandy texture with no big lumps; any lumps with cause the crust to break up when the cheesecake is sliced.
Make sure your cream cheese is room temperature – Cold cream cheese can give you a lumpy filling as it's not as easy to whisk up. So take your cream cheese out of the fridge 10-15 minutes before you a ready to use it. Bringing it up to room temperature will give you a lovely smooth filling.
Always use full-fat cream cheese – As we're not using any setting agents, like gelatin, we're relying on the fat in the cream cheese and the double cream to bind and set everything together. Therefore you need to make sure that you don't skimp on the cream cheese – full fat is key. It will help the filling set and also give you the smooth, creaminess that you're looking for.
Make sure to set the cheesecake for at least 6 hours – Or even better overnight in the fridge. As there is no additional setting agent, it's super important to be patient and let the filling set properly in the fridge. I recommend giving the filling at least for 6 hours to set, but prefer to leave my cheesecakes overnight.
FAQs about Cadburys chocolate cheesecake
How many does the cheesecake serve?
The recipe is for an 8-inch round springform pan which will serve 10-12 slices.
How is the cheesecake best stored?
Once the filling and the ganache has chilled and set, loosely cover the cheesecake with cling film/ plastic wrap or kitchen foil. Store the cheesecake in the fridge. Keep the cheesecake in the tin until you are ready to serve.
How long does the cheesecake keep for?
If stored correctly, the cheesecake will keep up to 3 days.
Can I freeze the cheesecake?
Yes it is possible to freeze the cheesecake for up to 3 months. Before freezing, make sure to wrap the cheesecake with cling film/ plastic wrap and a layer of kitchen foil. This helps protect from freezer burn and reduces the potential for ice crystals forming in the filling. Remember to allow the cheesecake to defrost in the fridge before serving.
My cheesecake is runny, why has it not set?
There are a number of possible reasons that your cheesecake has not set and it's hard to diagnose over the internet. It could be anything from the ingredients to the weather but the most common reason is that the filling hasn't been whipped enough. Check out my recipes tips for my no-bake Neapolitan cheesecake to find out how no-bake cheesecakes set and how to prevent runny filling.
More chocolate cheesecake recipes to try
If you liked this no bake Cadburys chocolate cheesecake here are some other recipes that I think you'd enjoy…
No Bake Chocolate Finger Cheesecake
Full of creamy Cadbury Dairy Milk, this no bake Chocolate Finger cheesecake is the perfect dessert for chocoholics! Just 15 minutes to prepare and with a super easy chocolate ganache topping. Heaven!
Ingredients
For the Chocolate Ganache
Instructions
Make the biscuit base – Place the Chocolate Fingers around the inside edge of an 8 inch springform tin to form an outer wall.

300 g Cadbury Chocolate Fingers

Add the shortcake biscuits into a food processor, and blitz until they form a crumb, then add to a large mixing bowl. Make a well in the centre of the biscuit crumbs, and pour in the melted butter.

250 g Shortcake Biscuits,

60 g Butter

Mix together until well combined, and then pour into the springform tin. Press down onto the biscuit base, smoothing out to the edges of the Chocolate Finger wall.

Smooth over the base with the back of a spoon, then pop in the fridge to chill for at least 30 minutes to 1 hour.

Make the cheesecake filling – Add the chocolate to a small heatproof bowl, place over a saucepan of simmering water. Make sure that the bowl does not touch the water. Heat until all the chocolate has melted. Alternatively, melt in the microwave. Set aside to cool.

200 g Cadburys Dairy Milk

Add the cream cheese and icing sugar into a large bowl and gently combine with a spatula until smooth and creamy.

500 g Cream Cheese,

75 g Icing Sugar

Add the double cream and using a hand held mixer beat the mixture on low to medium until it forms soft, thick peaks.

Pour the melted chocolate into the cheesecake filling, and gently fold together, using a spoon or spatula, until well combined.

Alternatively, use a stand mixer with the paddle attachment to make the cheesecake filling, following the same steps.

Assemble the cheesecake – Pour the mixture onto the chilled biscuit base, then smooth out to the edges and level. Chill the cheesecake in the fridge for at least another 6 hours or overnight.

Make the chocolate ganache – Break the chocolate into pieces and place in a heatproof bowl.

200 g Cadburys Dairy Milk

In a heavy bottomed saucepan, gently heat the double cream over a low to medium heat. When the cream starts to gently boil, pour over the chocolate and allow it to melt for 1 minute.

Gently stir together the chocolate and cream, then leave to cool for at least 30 minutes before pouring over your cheesecake.

Decorate the cheesecake – When ready to serve, remove the cheesecake from the springform pan and slice.
Notes
Your cheesecake will keep for up to 3 days in the fridge and up to 3 months in the freezer. When freezing make sure you wrap it well with cling film or plastic wrap, and then a layer of aluminium foil to prevent ice crystals forming in the filling. Remember to allow the cheesecake to thaw before serving.
Use a springform cake pan so you can release your cheesecake without running the risk of damaging it in the process.
Full-fat cream cheese is a must – a traditional cream cheese, either a block or something like Philadelphia. Don't be tempted to overbeat your cream cheese, it will slacken and your filling won't set properly. 
Use room temperature cream cheese to avoid any potential lumps that you might get if it is too cold. 
Whip double or heavy cream so it forms soft, thick peaks, but be careful not to overwhip it. Double cream tends to be quite stable when whipped, but it can vary depending on the type of cream available in your country.
Too runny? – If your cream is not whipping up or seems too runny, try using less cream and more cream cheese. And remember don't overbeat your cream cheese!
Nutrition
Serving:
1
slice
Calories:
741
kcal
Carbohydrates:
59
g
Protein:
7
g
Fat:
56
g
Saturated Fat:
31
g
Polyunsaturated Fat:
3
g
Monounsaturated Fat:
18
g
Trans Fat:
1
g
Cholesterol:
118
mg
Sodium:
375
mg
Potassium:
260
mg
Fiber:
3
g
Sugar:
38
g
Vitamin A:
1319
IU
Vitamin C:
1
mg
Calcium:
99
mg
Iron:
3
mg
DISCLAIMER
The nutritional information provided is approximate and is calculated using online tools. Information can vary depending on various factors, but we have endeavoured to be as accurate as possible.