Welcome to Crumbs and Corkscrews
Hi there, I'm Lou... busy 9-to-5er, lover of all things food, serial gym membership lapser, and award-winning home-baker!
When there's time to spare, you'll find me heading straight for the kitchen. I love to bake, especially cakes, cupcakes, and desserts! And I'm on a mission to make life a little bit sweeter...
If you're looking for...
easy show-stopping cakes, cupcakes and desserts
no-fuss and no fancy equipment recipes
hints and cheats for the perfect bake
step by step recipes making sure of success in your kitchen
handy videos to guide you through exactly what to do
awesome birthday bakes to celebrate with
sweet treat ideas for seasonal celebrations
no excuse needed all year round treats
Then you've found them!
What you'll find on Crumbs and Corkscrews
This blog and the recipes I've got to share with you, are going to bring you the joy of baking from scratch. You don't need to be a chef or have any specialist equipment to make the recipes on Crumbs and Corkscrews.
Baking is my passion, starting with a recipe handed down from Grandmother to Granddaughter, so you'll find tried and tested recipes here straight from my kitchen to yours.
Inspiration for the recipes comes from all sorts of places; you can contribute too by joining the conversations over on Facebook. I may start with a classic recipe, but with a twist here and there, I end up with some show-stopping originals for you to try out.
My recipes and photos have been featured on Readers Digest, Yahoo Lifestyle, Brit & Co, Anthropologie, Tefal, Glow by nPower and Cotswold Life, as well as on BBC One, Channel 4 and iTV, to name a few.
Contact Me
If you like what you find here on Crumbs and Corkscrews, then I'd love to hear from you. Why not connect with me via my social media channels; you'll get regular updates, help choose new recipes and meet other baking mad people.
Subscribe to Crumbs and Corkscrews
Want to get the recipes for show-stopping cakes and bakes, as well as handy tips for perfect bakes every time and be the first to know about new stuff happening at C&C HQ? Then sign up for my mailing list.
It's totally free, and don't worry I promise never to send you any spam and you're free to unsubscribe at any time. What do you say? Subscribe to Crumbs and Corkscrews today.
Fun Facts
My favourite dessert to eat is anything sweet! Although if there's a choice I'll go for an ice cream sundae with strawberries or raspberries, and plenty of chocolate sauce.
My favourite dessert to bake is cupcakes. It's so satisfying to see rows of perfectly frosted and decorated cupcakes all lined up. And it's a treat for just one, no sharing!
Twix Bars are my favourite candy bars. The layers of biscuit, caramel and chocolate are my ideal combination. I just love them!
I love the Cotswolds, but I'm a city girl at heart. I moved from Coventry to Cirencester, to live with my husband over 10 years ago, but I still miss the city chaos.
Gin is my drink of choice. When a busy day is over, a long, refreshing gin and tonic is the perfect reward or relaxing on a summer's evening.
I graduated from Aston University, Birmingham as a mature student with a degree in Human Psychology focusing on human performance.
Music is a huge part of my life. The soundtrack to my life ranges from pop to metal to dance. Check out my music on Spotify.
Want to know more? Then check out my 51 facts.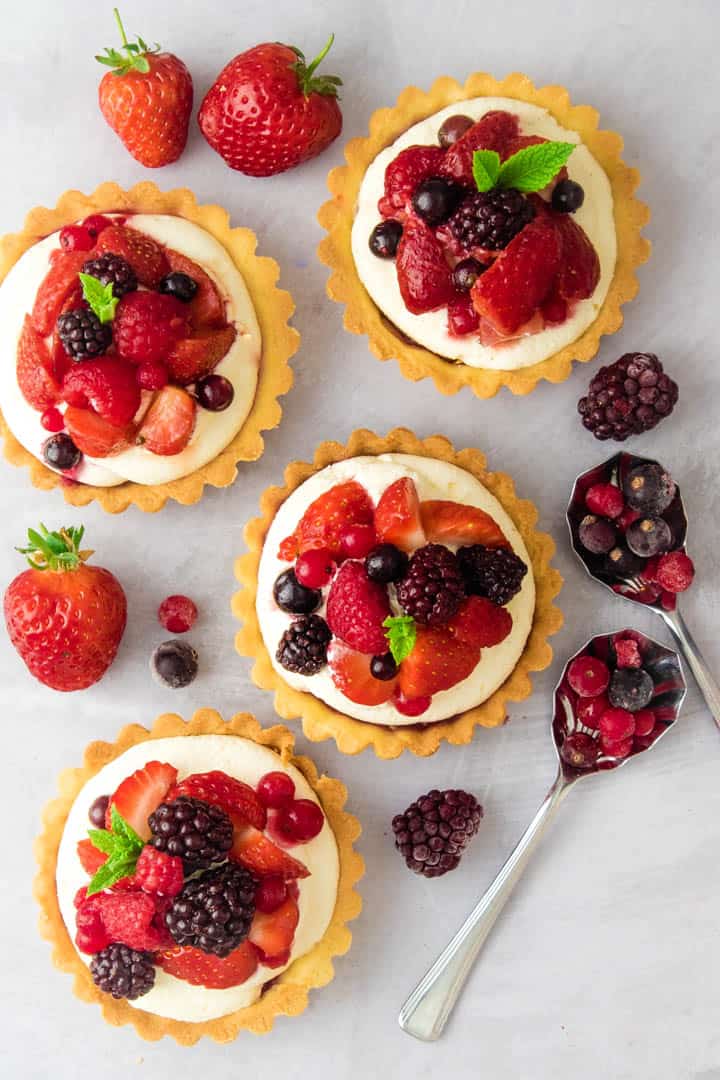 Work with Me
If you work for a brand or PR agency and would like to collaborate with me on a project, I would love to hear from you.
Please do get in touch via my Work with Me page, where you can find more details about the types of collaborations I can work with you on, and some of the brands I've worked with, in the past.
Where to next?
If this is your first time here and you want to find the perfect baking recipe for your family and friends, then go to recipes to get inspired.
Then, how about...
Professional Bio
Lou Carruthers is a professional eLearning designer, award-winning baker and passionate foodie on a mission to make life a little bit sweeter with show-stopping, easy bakes. Lou began crumbscorkscrews.com in 2012 as a way to share easy, delicious and addictive baking recipes, plus a sprinkle of travel at home and abroad, to inspire and delight. She is a wife to an equally food-obsessed husband, and aunty to two small, sweet-toothed nephews. Lou lives in the Cotswolds in the UK, and when she's not dreaming about or developing recipes, baking and photographing food, she's trying to move more to burn off extra calories so she doesn't feel so guilty about another slice of cake!